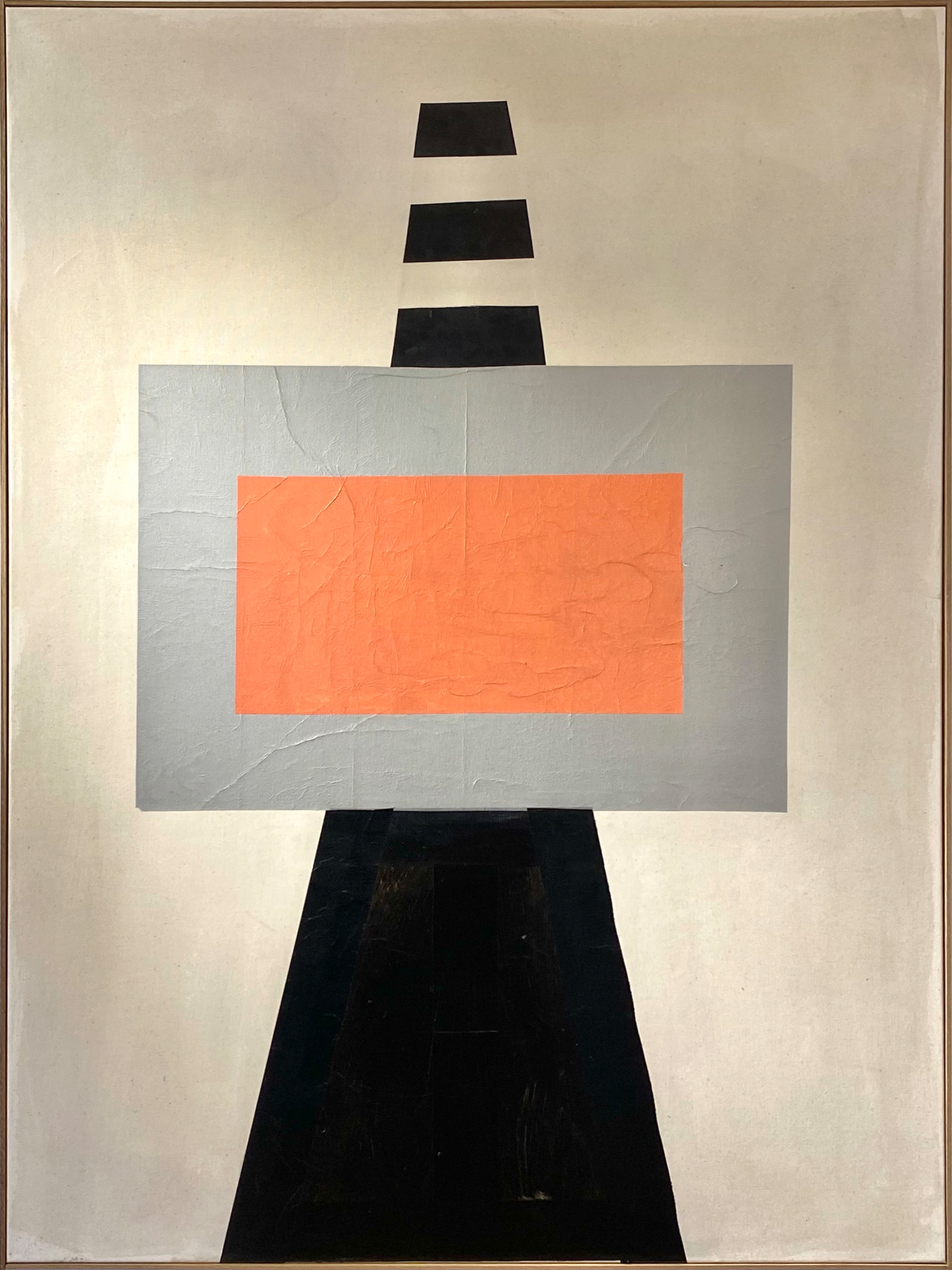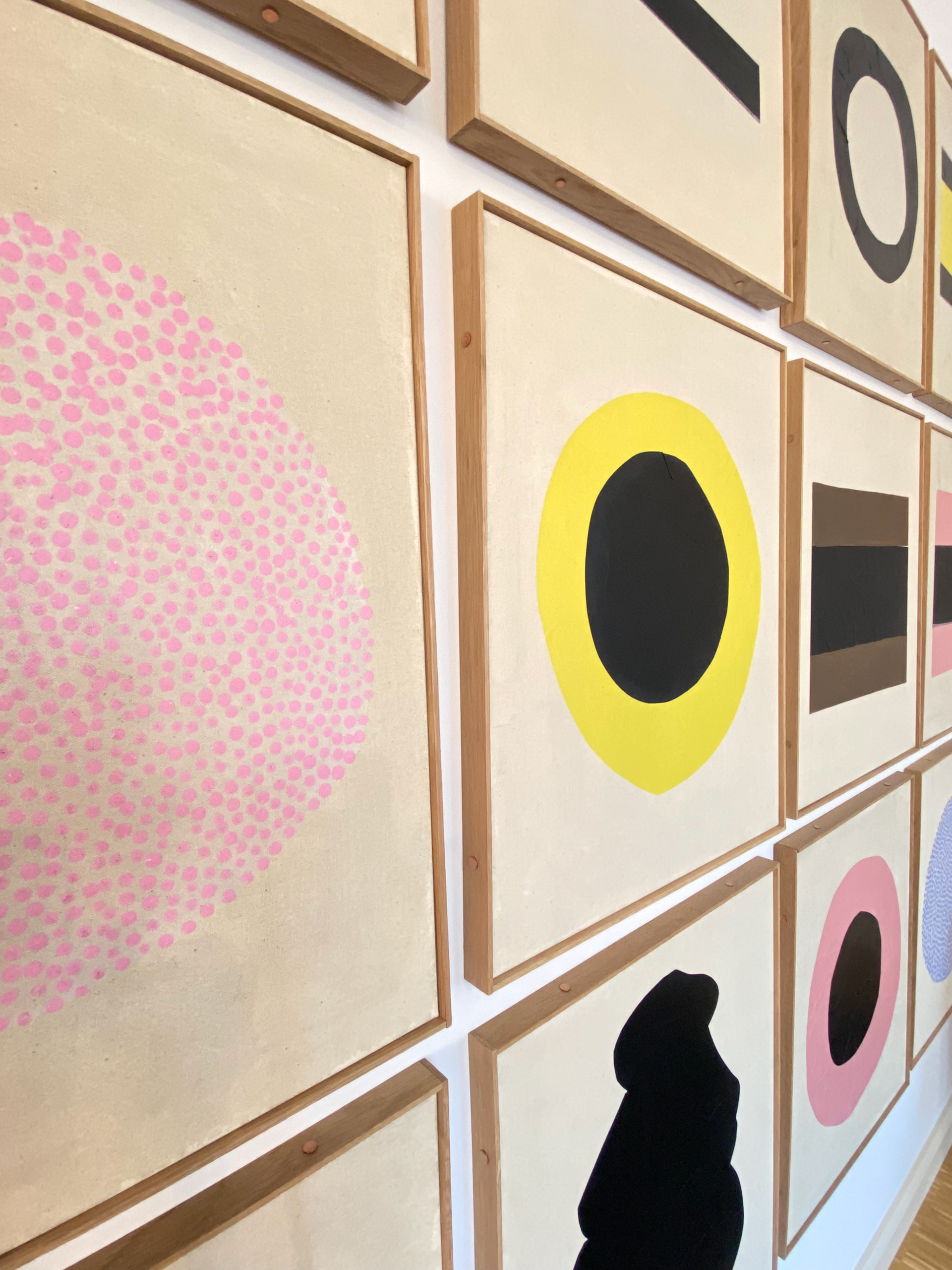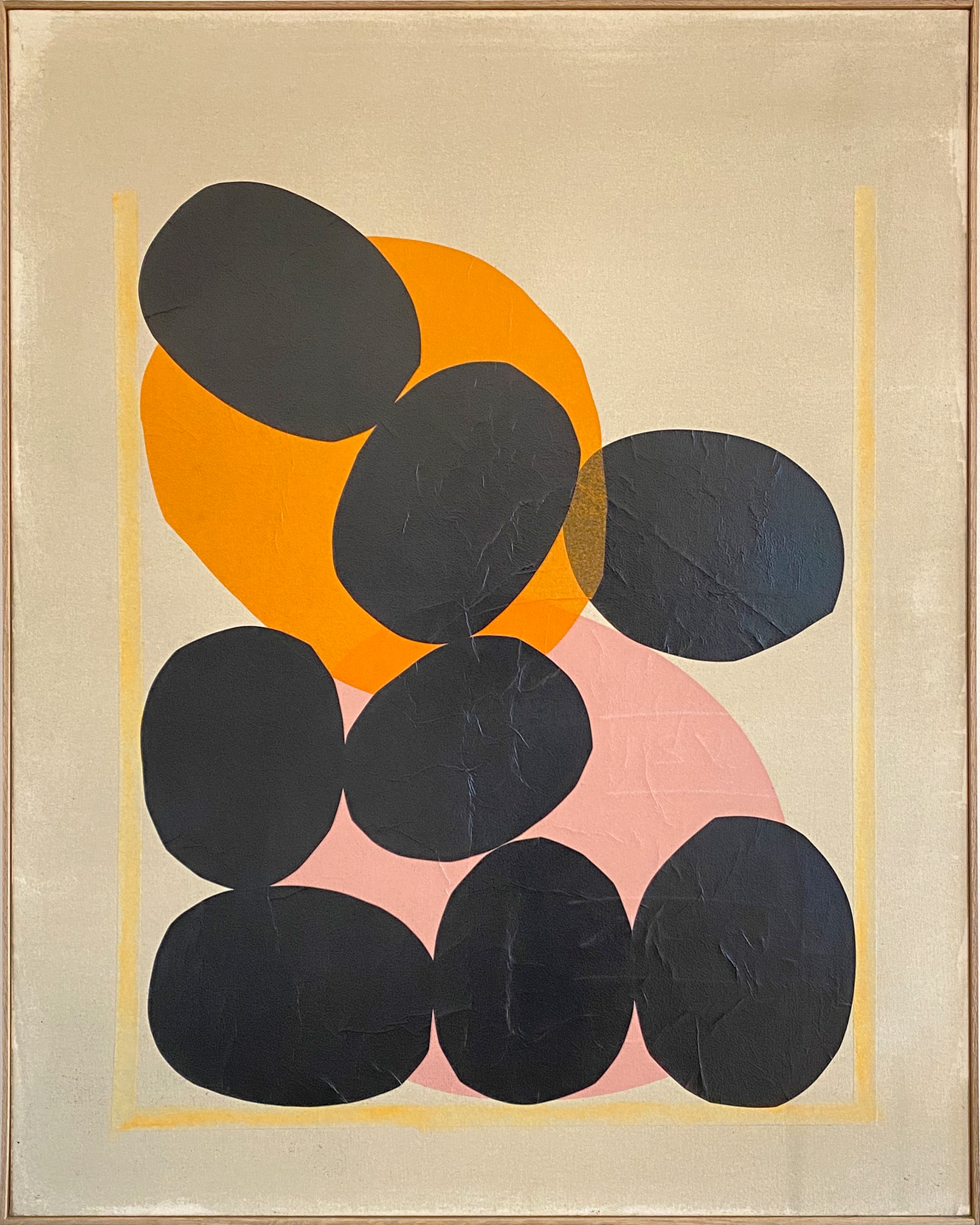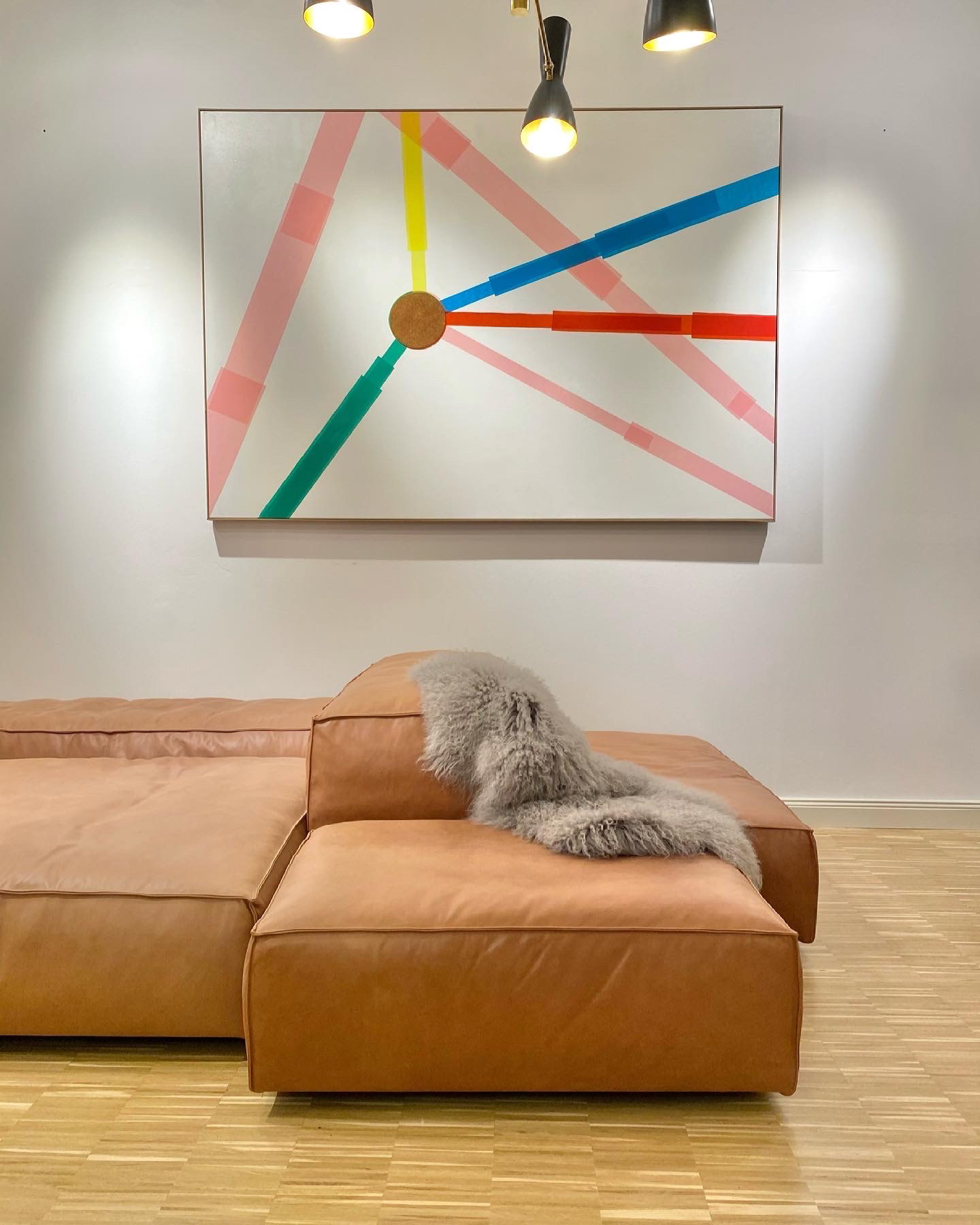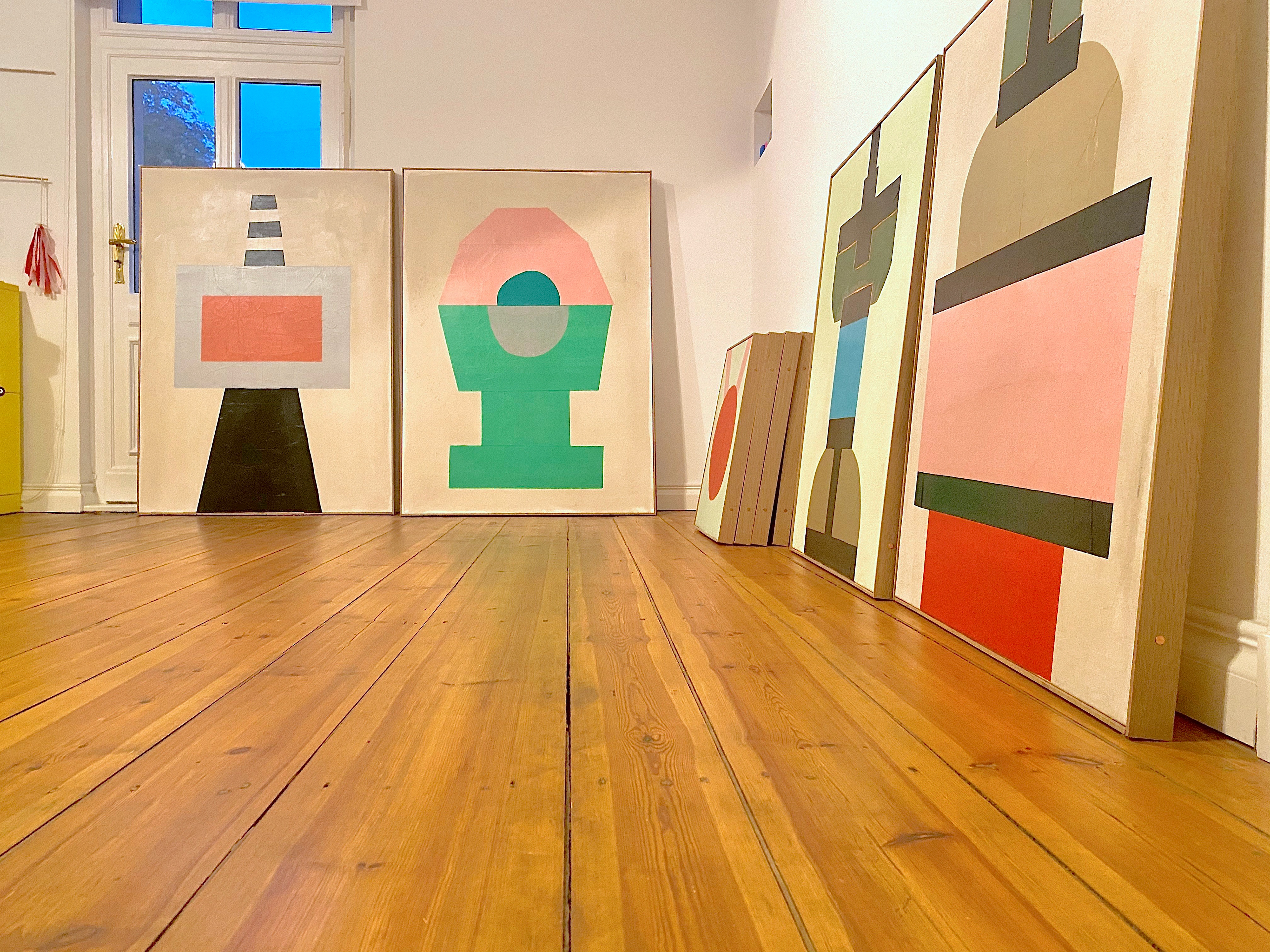 Sven Völker creates these paintings with a special technique combining acrylic paint and silk tissue paper since 2012. Only a handful of paintings are being produced every year and they are always only exhibited at 
ODAMA
in Berlin Wannsee. Please also visit the store on this website for available work.
other selected art and design projects between 2010 and 2020
'Haven't Seen Myself In Ages' is the title of a series of installations that were exhibited in various galleries and festivals in Europe in 2012. They consisted in part of several hundred colored posters, which were illuminated with changing colored light. Pictured above is the installation at Go with the Flø Art Festival 2012 in Norway. The installation was presented in the school gym of the remote village . 414 coloured offset printed posters are illuminated by 8 colour changing lights. 
2012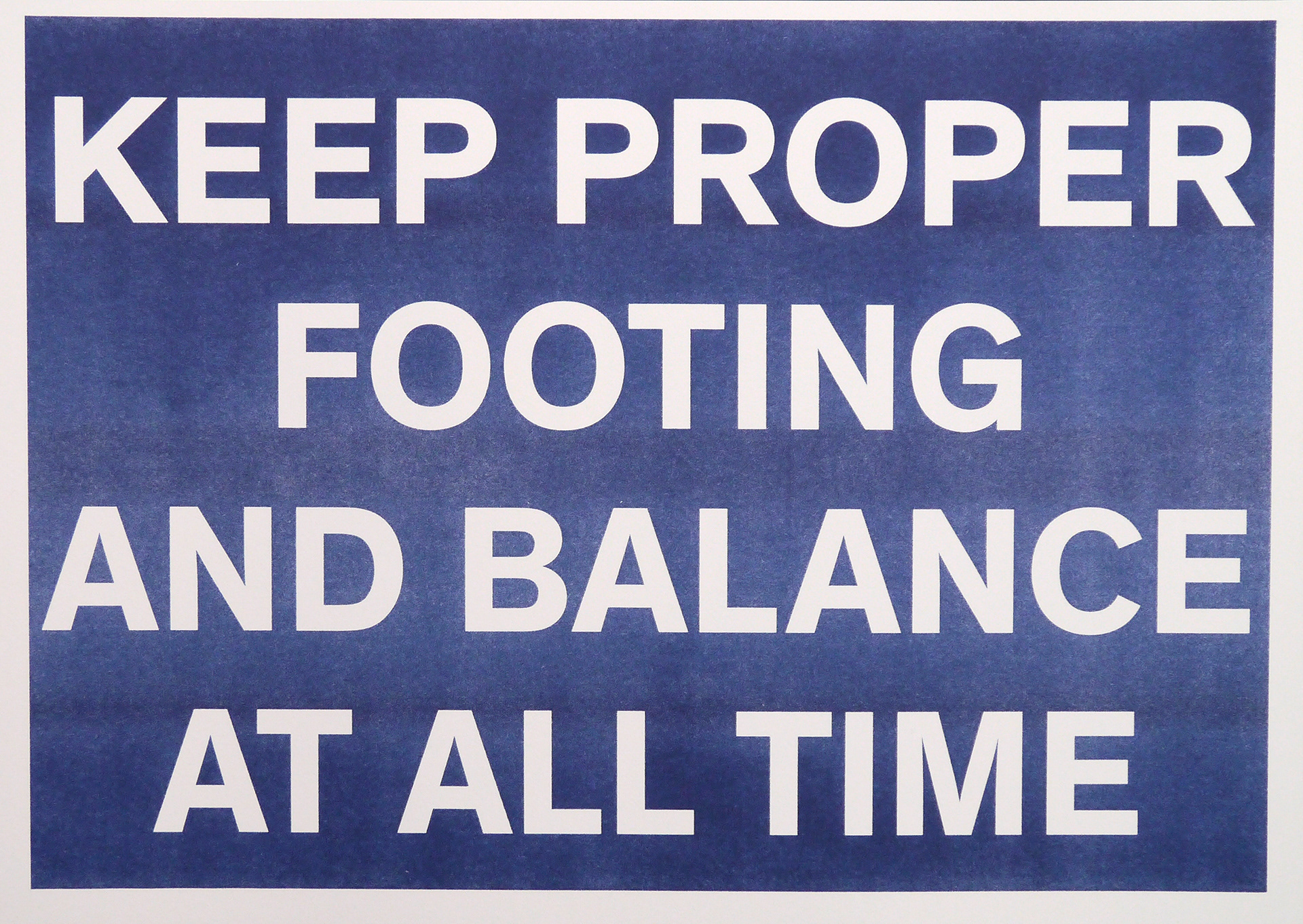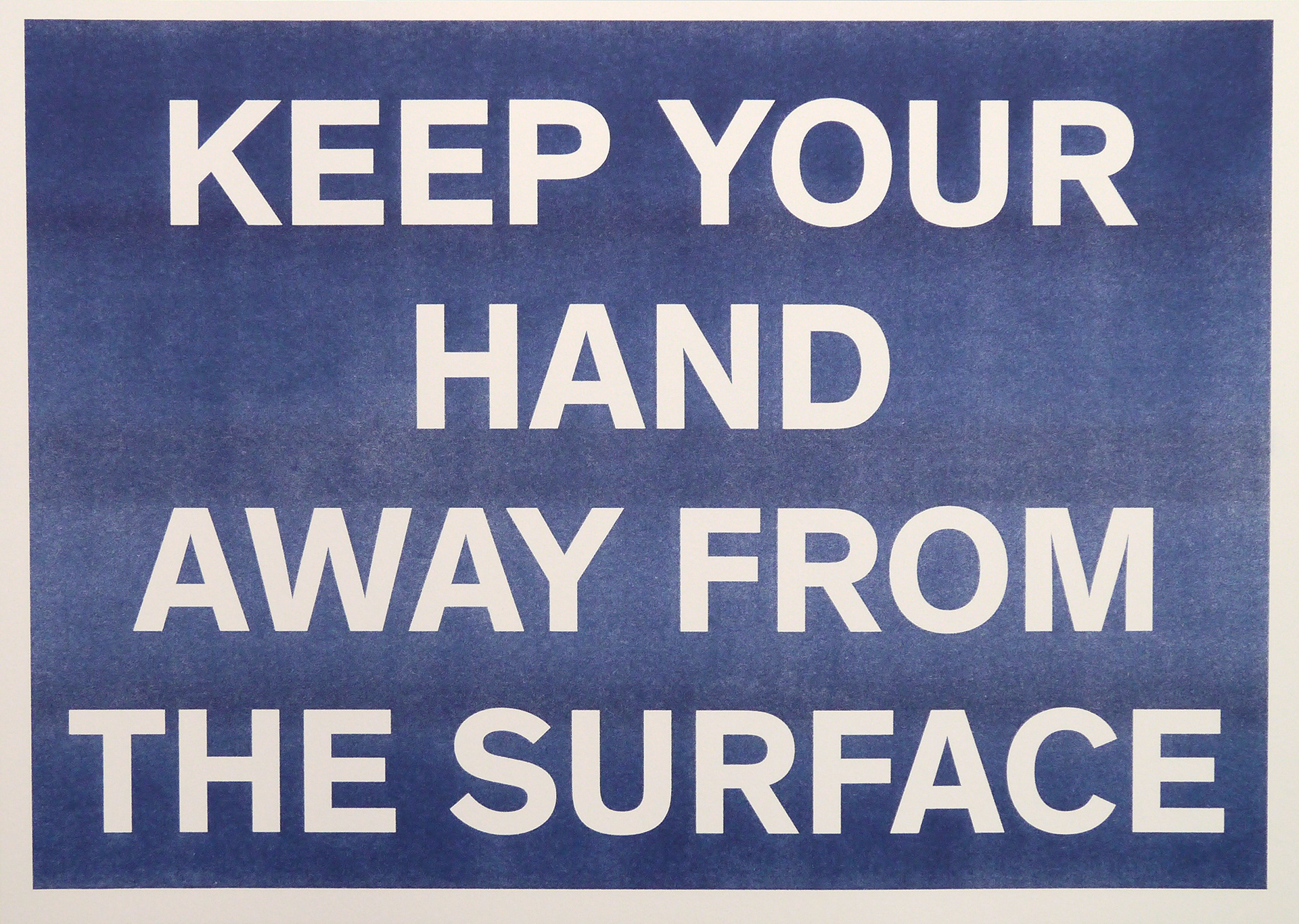 'Operation Manuals' is a series of risographic prints that turns fragments of operation manual texts into minimalist poetry by taking them out of their original context. Edition of 13.
2013
'Captured - An homage to light and air' was a installation at MADE, an experimental art space operated by swedish vodka brand Absolut in Berlin Alexanderplatz. Sven and Nils Völker created a kinetic art installation that consisted of to indivdual art works that interacted with and related to each other. Sven Völker produced a group of large scale graphic visuals that changed their appearance with the changing of multi colored light.
2011
Stage design using illustrations and animations for the novel symphony "Trumpet of the swan" by Jason Robert Brown at the Opera House Halle/Saale. After a story by E.B. White. Premiere on 27th of march 2015, directed by Hansjörg Zäther, conducted by Jason Robert Brown. Animations by Patrik Bablo and Marvin Systermans, Photo Credits: Falk Wenzel
2015
Sven Völker Studio Berlin created the global brand identity of the Suzuki Motor Corporation. A simple but ingenious design concept allowed the brand to find the important and difficult balance between continuity and constant change. It is based on the idea of a snow crystal that follows one simple rule: it grows in sixty degree angles. This makes every snow crystal unique but at the same time instantly recognizable. The Suzuki corporate identity works just like that. Sven Völker and his team developed simple and minimalist designs to create visuall communication in countles forms and media. The successful collaboration lasted for many years and included projects such as corporate design, brand strategy, type design, web design, exhibition design, motion design, print- and advertising design as well as special events and artistic consulting.
2003 - 2010
'Auto Reverse' is a photographic project together with Kay Michalak. The underneath of an automobile is, to most of us, an unknown place. This has to do with the simple fact that unlike other products in our daily lives cars are not usually turned upside down. Instead of being formed by large design teams to fulfil brand or corporate strategies, the underneath of a car has kept it's unique industrial aesthetic until today. Auto Reverse is a photographic research project that explores these undiscovered dark landscapes. The images of Kay Michalak and SvenVölker surprise not only through their engineering insights and the many variations there of, but also through the extreme contrast to the polished and well-kept upper sides of the automobile icons we all know.
2012 - 2015
'Now Or Never' is a collaborative print project with Erik Spiekermann and his p98a letterpress workshop. Hommage to the 1969 'War is over' posters by John Lennon and Yoko Ono. Handprinted on September 11th 2014 in Berlin.